SERVICES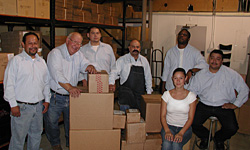 With over 100 years combined experience in manufacturing & assembly, repair services, inventory management and product fulfillment; we confidently call ourselves experts at what we do.
We have a wide range of capabilities. with questions about your specific needs.
Learn more about our services:
Contract Manufacturing & Assembly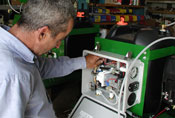 With our diversely experienced & mechanically talented core manufacturing team, we can tailor our manufacturing services to fit any part or all of the product cycle, depending on your needs. We offer:
Raw Material Procurement
Inventory Management
Manufacturing/Assembly
Kit Assembly
Worldwide Shipping
Parts & Product Fulfillment Programs
Inventory Management
We combine our fully integrated business applications with years of experience to easily customize inventory systems and reporting to meet your needs. We fanatically manage your inventory as if it were our own.
We have:
An experienced buyer/planner on staff with over 20 years experience purchasing raw materials
An organized and well kept warehouse
Customizable inventory tracking and reporting capabilities
We're inventory experts — we'll help you maintain the right inventory levels to meet your customer's needs while avoiding both back orders and unnecessary carrying costs.
Distribution
With a well established network of transportation vendors, getting your products safely delivered anywhere in the world, affordably, and on time is easy to do. Let us take the worry out of getting parts and product to your customers.
Our office and warehouses are located in San Antonio, Texas, offering distinct geographic advantages. The relatively low cost of doing business as compared to other major metropolitan cities means our low overhead costs are passed on to you. We also enjoy a temperate climate; this means few (if any) service interruptions due to weather. We're just a few short hours from major ports and Mexico and are accustomed to shipping internationally — we have the shipping software and "know-how" to complete necessary customs documents; making the headache typically associated with shipping worldwide a thing of the past.
Parts & Product Fulfillment Programs
Plan B employees have over 50 years combined experience in managing repair, customer service, and product fulfillment programs.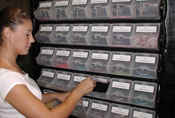 We are prepared to fanatically manage every aspect of your parts & product fulfillment programs from order taking to invoicing and collections.
We are prepared for online business
We offer same day shipping all orders received before 3pm CST.
We can invoice your customers, process payments, and provide reports on-demand
Need some help with something you don't see here? to see how we can meet your specific needs.